Book Here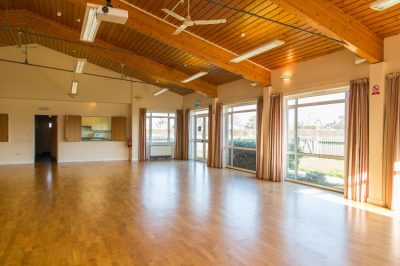 We are unable to take online bookings at present, would you therefore please telephone Mrs Geary on 01243 512581.
Mrs Geary has all date availability information.
Please Note: Due to safety concerns for the wellbeing of young adults, we regret that the Village Hall is unable to accept bookings for 18th to 21st Birthday Parties.
Hire Charges as of September 2021
Occasional & Commercial Users
Main Hall (includes kitchen hire)
(A) Weekdays & Sundays
(08:00 to 23:30)
(A) £12.00/hour
(B) Saturday Daytime
(08:00 to 18:00)
(B) £14.50/hour
(C) Saturday Evening
(18:00 to 23:30)
(C) £17.00/hour
There is a refundable deposit of £100 required for all bookings.
A projector and screen are available in the Main Hall for an additional £5/hour and the PA System can be hired for an additional £1/hour.
These charges are in addition to the Hall rental charges outlined above.
It may be possible to arrange for a bar on-site, use the contact email on the Find/Contact Us page to discuss this with us.